THE SINGLE SENSITIVE RAZOR
Multi-blade razors were not designed for sensitive skin... so we fixed it.
We knew there had to be a way to get a smooth shave without the razor burn, itch, and ingrowns (not to mention the plastic waste). That's why we created OUI the People's Single Blade Sensitive Razor: a shave ritual without the compromise.
SHAVES THE HAIR,
NOT THE SKIN.
Multi-blade razors require pressure to remove the hair (also removing more layers of the skin) leaving you with razor burn and irritation.


The Single Safety Razor is weighted, so no pressure is needed to shave.


The Safety Razor is a gentler process—removing the hair at the surface of the skin without damaging your skin and hair follicles.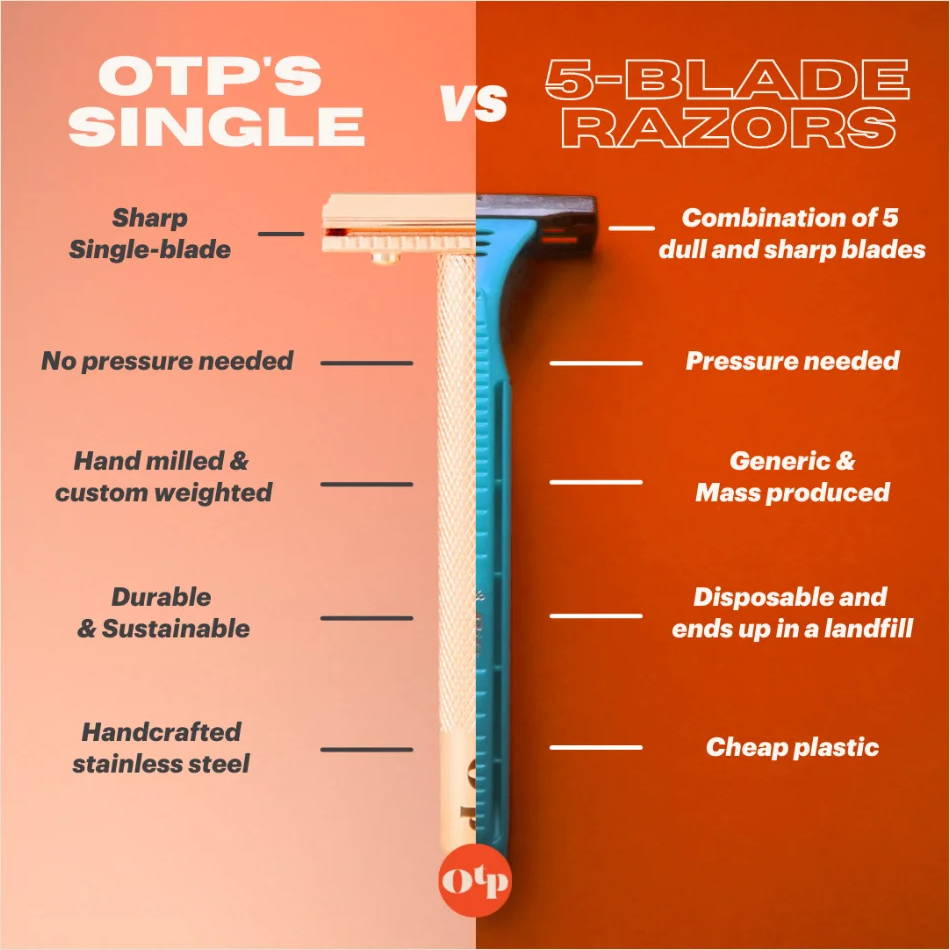 DESIGNED TO TREAT AND PREVENT INGROWN HAIRS
Only the hair on the surface is removed.


Hair doesn't have to fight its way through the follicle, growing back softer and more evenly.


Ahh, bliss.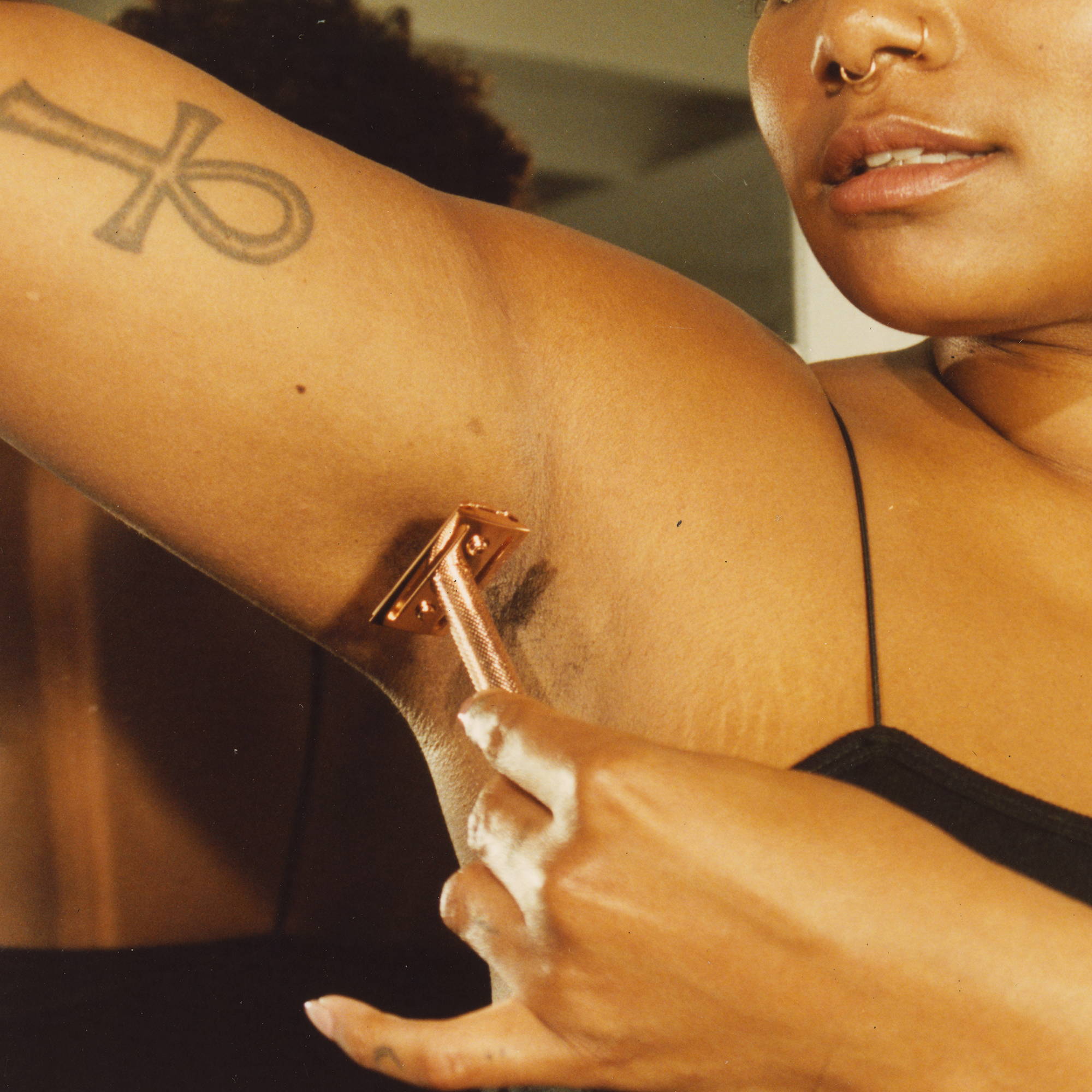 REDUCES PLASTIC WASTE
It's estimated that 2 billion plastic razors end up in landfills every year.


The Single Safety Razor is made of stainless steel (the most recycled material on Earth) as a durable, sustainable alternative to disposable plastic razors.


Refill blades are 100% nickle-free and recyclable.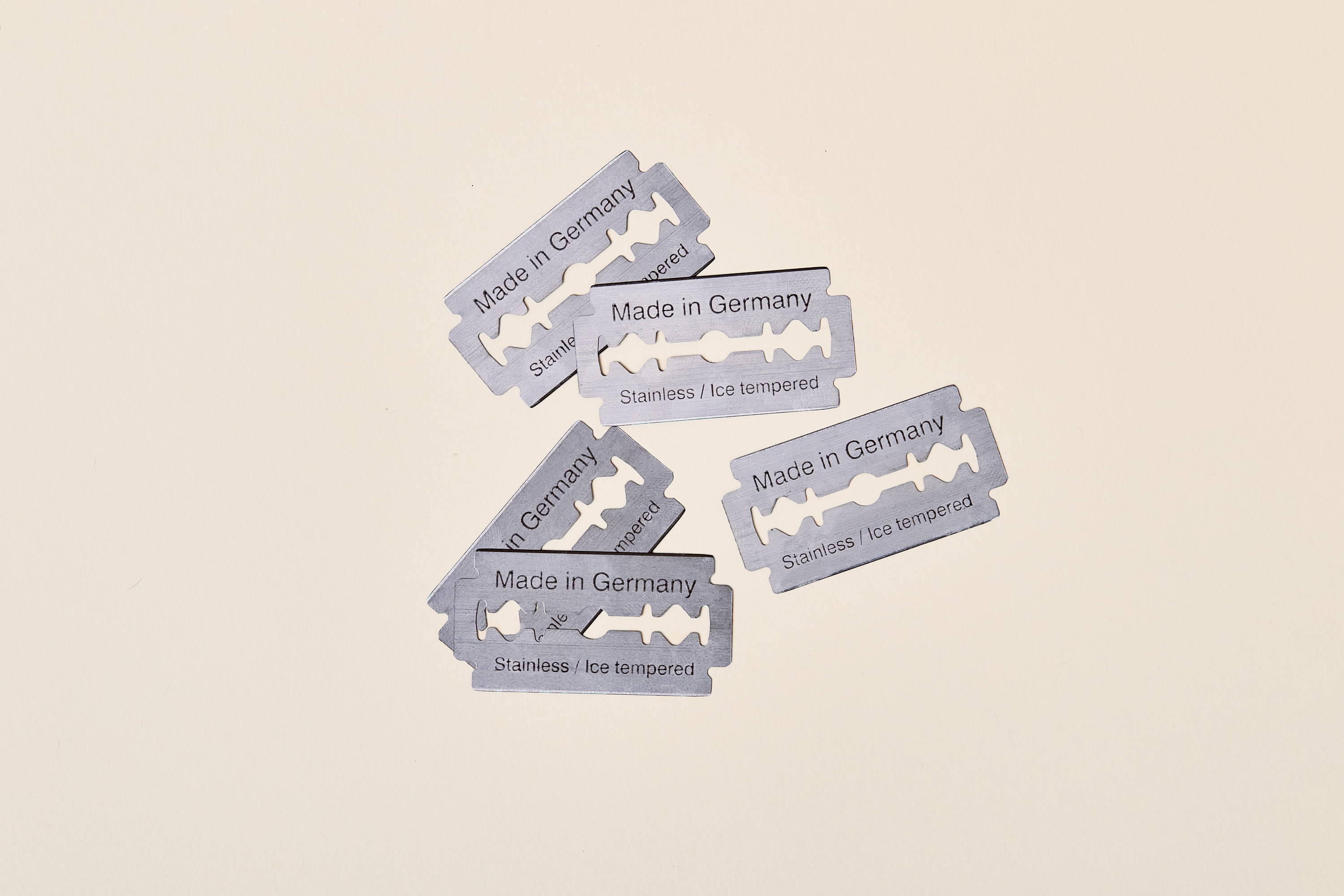 BEST RAZOR

This razor is heavenly—it's chic, easy to use, sustainable, and leaves my skin feeling like a slippery-soft dolphin. The first time I used it, I could not believe the skin-softening results. It's weighted, so you don't have to apply pressure as you glide it up your leg, and it nixes all my usual worries: ingrowns, irritation, or razor burn.
GREEN BEAUTY STAR

The chicest form of depilation. The Sensitive Skin Razor converted thousands to teh refillable model, saving heaps of waste from landfills.
PRODUCTS WORTH THE HYPE
A sustainable and chic alternative to its plastic counterparts, this popular single-blade razor requires only the lightest touch to get an incredibly smooth shave."